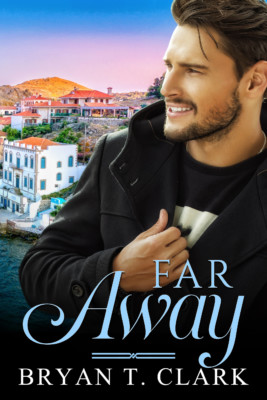 Picked as "The Best of 2020" by
Love Bytes Reviews
Noah Rothenberg spent the prefect summer with his first love, the charming and seductive Spiro. He fell head over heels in love from what started as a clumsy crush.
But that was twelve years ago. His relationships since have been spectacular failures because of how things ended with Spiro. If he has any hope of moving forward, he needs to find Spiro and get some closure … even if he has to fly halfway around the world to a tiny island in Greece to do it.
Love isn't an emotion Spiro Papadopoulos entirely trusts anymore. He's far too pragmatic for that. His focus these days has to be on his art and caring for his ailing mother. Being with Noah again is easy and feels so right … but is it love? Spiro isn't sure. Besides, with his entire life being tied to Greece and Noah's to New York, love might just be a luxury neither of them can afford.
Can Spiro and Noah overcome the oceans and years between them—or will their second chance at love end as badly as their first?
Interviews