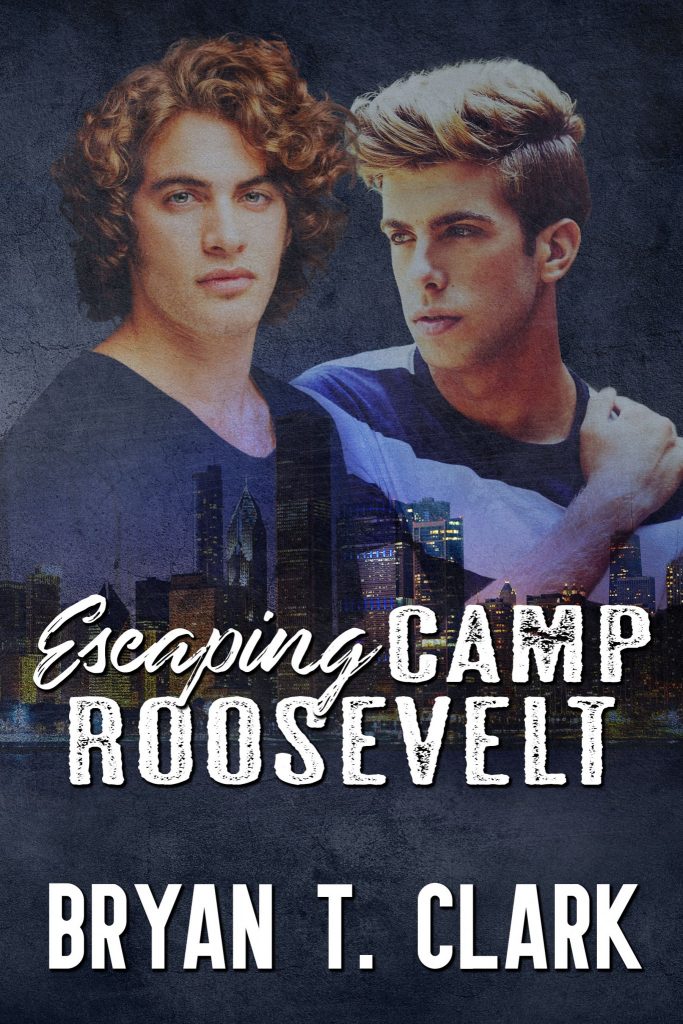 Escaping Camp Roosevelt deals with some pretty heavy issues that face more teens than ever before—escaping abuse and living on the streets. In a recent interview I was asked why I wanted to write this book, and how did I choose the topic of LGBTQ youth homelessness?
The truth is, I didn't pick this topic, it picked me. I've often said in other interviews, "my characters speak to me". I don't go looking for them. When I found Dancer and Tucker they were perhaps at the lowest point in their lives. They each had completely different stories to tell; for one, it was homelessness and for the other, it was about sex work. The challenge was how to combine those stories into a romance without sugar coating them, or driving away the Romance Reader.
In telling their stories, I knew I wanted to bring a different lens in which the reader would see homelessness, sex work, addiction, and mental illness. In my writing, my goal is always first to entertain you. Also, I always hope to create something that causes you to pause for a moment and examine the world that I've taken you to, a world not too far off from reality. Their stories mirror many aspects of my own life and the people in it. It brought up many feelings of my brother, who was homeless as a young adult. I know what he had to do to survive.
In the book, Escaping Camp Roosevelt, it was Tucker who revealed himself to me first. This naïve young man, had the weight of the world on his shoulders. His story was about a young man taking care of his mother and sister, not ever knowing who his father was, and grieving the loss of his dream of playing professional baseball. He is a kid who has suffered disappointment after disappointment and been knocked down many times, yet kept getting back up and fighting harder.
Initially, Dancer, the other main character, revealed himself to me more slowly than Tucker. Often times, he remained in the shadows as Tucker's story unfolded. I knew who Dancer was, but I didn't know the why of his presence in the story. He is a deeply private, emotionally wounded soul. There was one week during the first draft of the book that he stopped talking to me all together. It was in a pivotal scene in the book, where he was to reveal a part of himself that no one knew. I felt he wasn't ready to be that vulnerable with me just yet. We worked around his hesitancy and during the third draft of the book, he finally shared with me the true reason for the why of his story.
Ironically, it was Dancer that got the opening scene in the book. The opening scene with him and Mr. Gerhardt was a deeply emotional scene that really set the tone for this story. Although Dancer revealed his true self to me late in the book, this scene had to come first. It was that important and I really wanted you, as the reader, to understand who he was right from the beginning. Together, their story is of despair, strength, hope and survival.
"We are visitors on this planet. We are here for ninety or one hundred years at the very most. During that period, we must try to do something good, something useful, with our lives. If you contribute to other people's happiness, you will find the true goal, the true meaning of life."
My novel, Escaping Camp Roosevelt is one of my attempts to do just that, to do good, to be useful, and to contribute to someone's happiness. To achieve this, I've teamed up with Larkin Street Youth Services/Castro Youth Housing Initiative, a LGBTQ youth shelter in San Francisco, California. I have pledged to donate 100 % of the royalties from the first year's sales of the book to benefit homeless LGBTQ youth. The money raised will go directly to their shelter, the Castro Youth Housing Initiative, a two-year housing program for young people between the ages of 18 and 24, who identify as LGBTQ.
When you read the book, I hope to not only give you a pleasurable read, but leave you with the feeling of satisfaction that the dollars spent went to a good cause—our youth.